Giving back to the Community
At Jim's Self Storage we believe it is both important and rewarding for businesses to give back to the local community. Our sponsorships largely go to local programs around Williamstown and Altona that help support kids, families, sports clubs and that are community focused events. Whether is be helping with a school fete, or local sporting clubs we love to get involved and help with the community spirit.
We are a major sponsor of the Williamstown Swimming and Lifesaving Club nipper program. The club is run by an amazing group of volunteers who are delivering a fantastic program to over 250 nippers. The nippers learn essential skills for being safe on the beach and many go on to patrol our beaches, keeping everyone safe. As a family business this is close to our heart and we wish all the nippers and volunteers the very best for the season ahead.
We also sponsor the Williiamstown Football Club, Special Children's Christmas Party, Disability Sports & Recreation and Make a Wish foundation to name a few.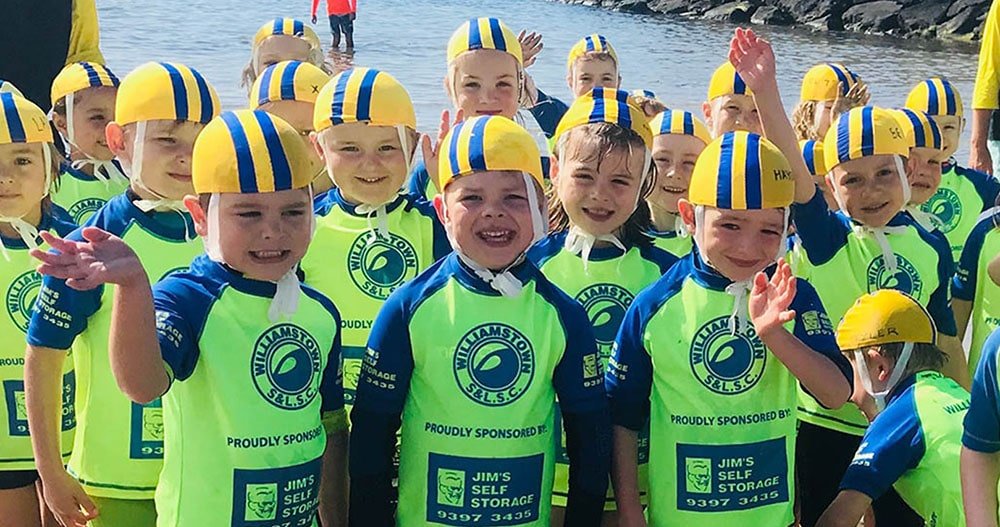 Community Events
Over the years, Jim's Self Storage has provided sponsorship for many local community events.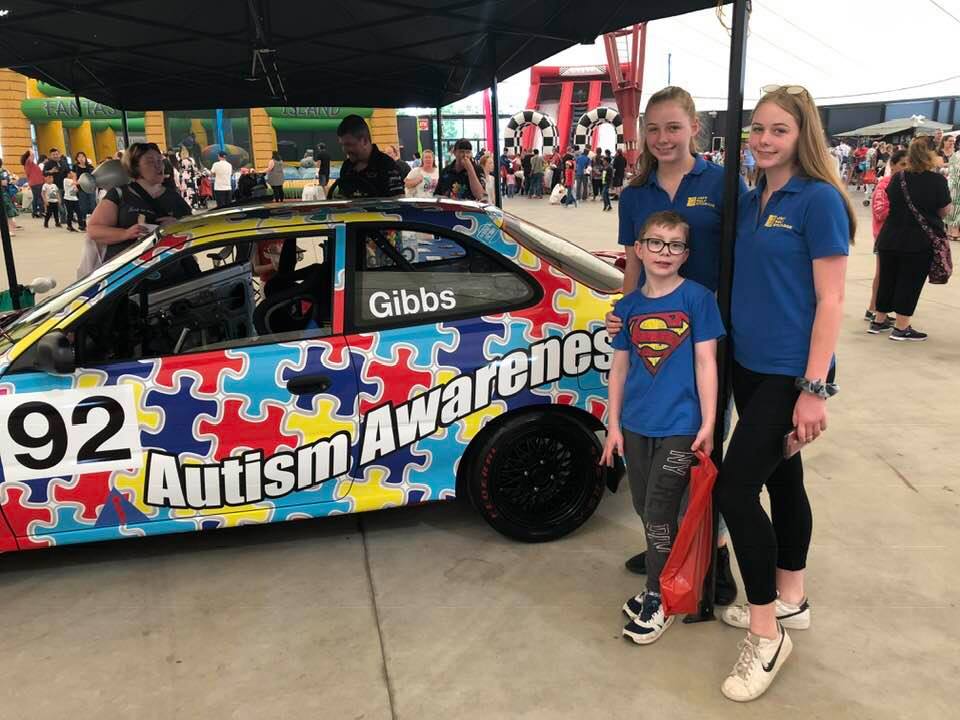 Special Children's Christmas Party
Helping less fortunate children at Christmas time brings us so much joy. Helping them to step away from their day to day lives and just be kids at the Special Children's Christmas Parties is something special to be a part of.
Local Community Sporting Clubs
Jess, Rosemary and Matt have been involved in our local sporting clubs, attending games, fundraising events as well as sponsorship. We love how we come together with the local community and share these experiences with some of our local clubs.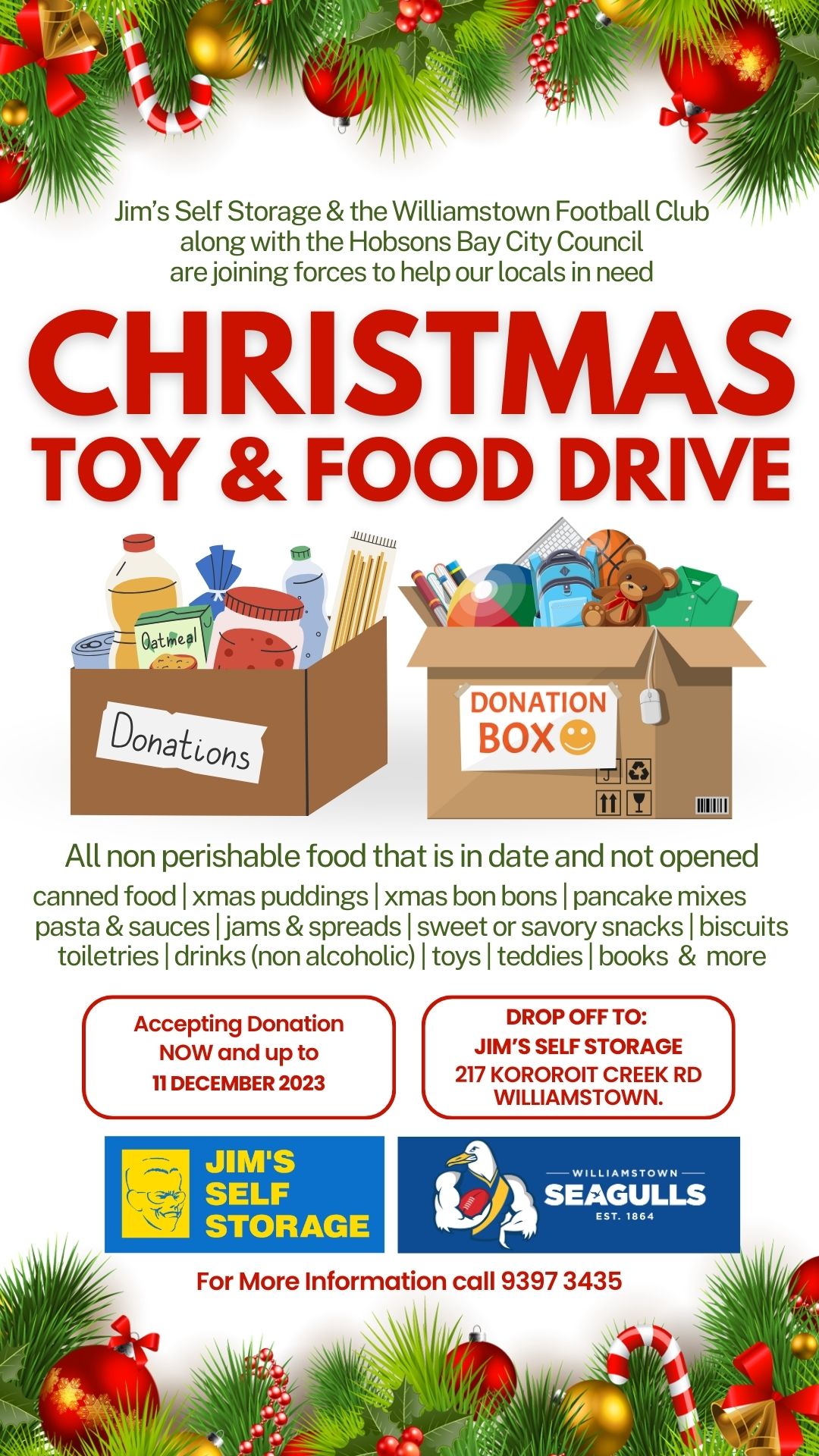 Helping those in need
Jim's is working with the local council and charity organisations to help our community. We are collecting non perishable food items as well as toys that will be distributed to those most at need within our community.
School Fairs
Jim's Self Storage is proud to sponsor Williamstown North Primary School's fairs, bringing students and families together for a day of fun.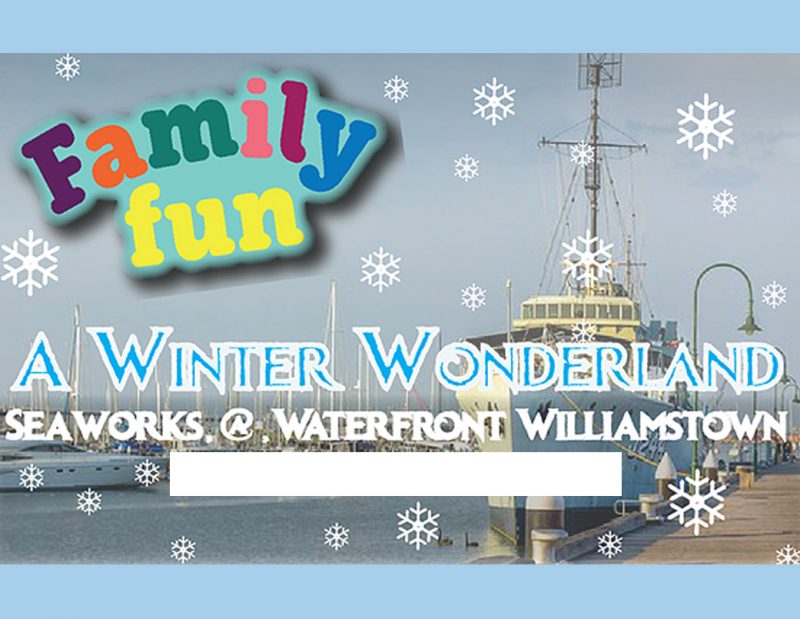 Winter Wonderland
Sponsor of the family event "Winter Wonderland", on the Williamstown waterfront.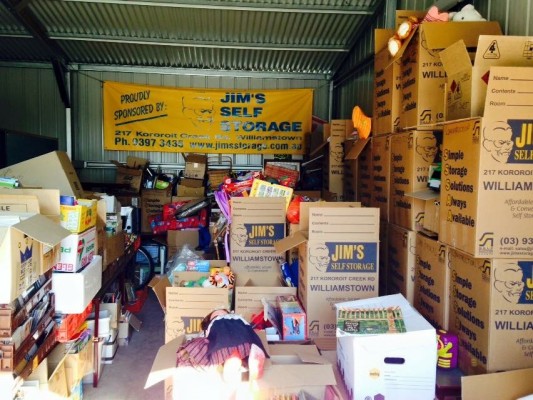 Williamstown North Primary School
Boxes and sponsorship provided by Jim's Self Storage for the White Elephant stall at Williamstown North Primary School.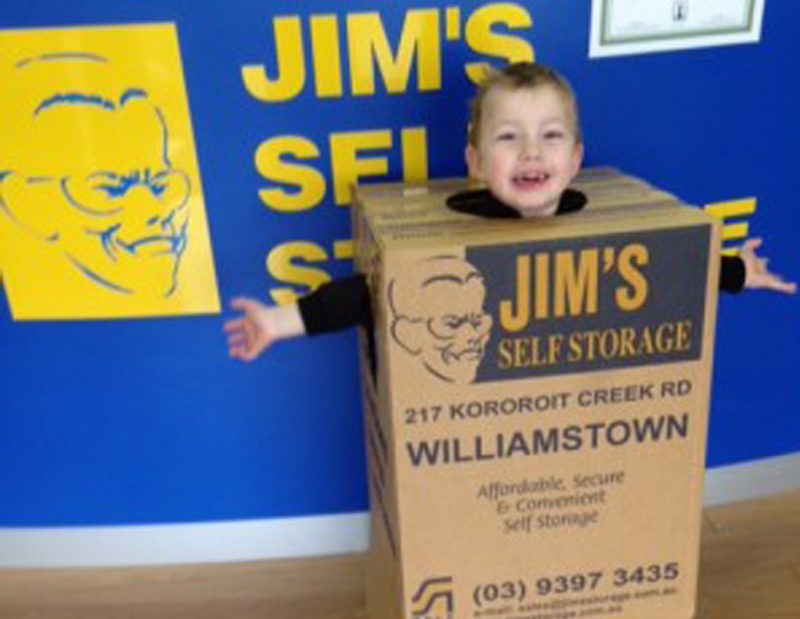 Jett in the Box
'Jett in the Box' – the link between Jim's Self Storage and Amaze – he's very excited about Ivor and Rosemary fundraising for Amaze.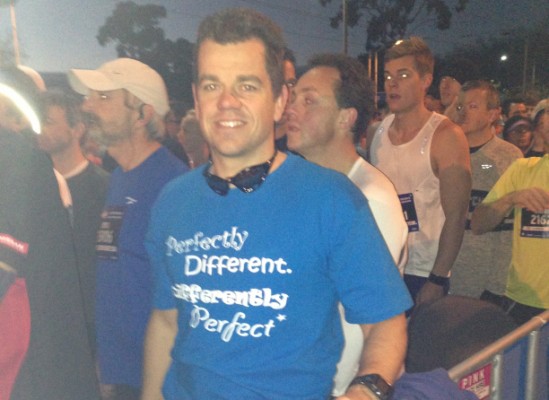 The Age Run Melbourne Charity Run
Ivor (Manager) participated in The Age Run Melbourne charity run, with Rosemary doing the fund raising. They raised over $2,500 for Amaze (Autism Victoria).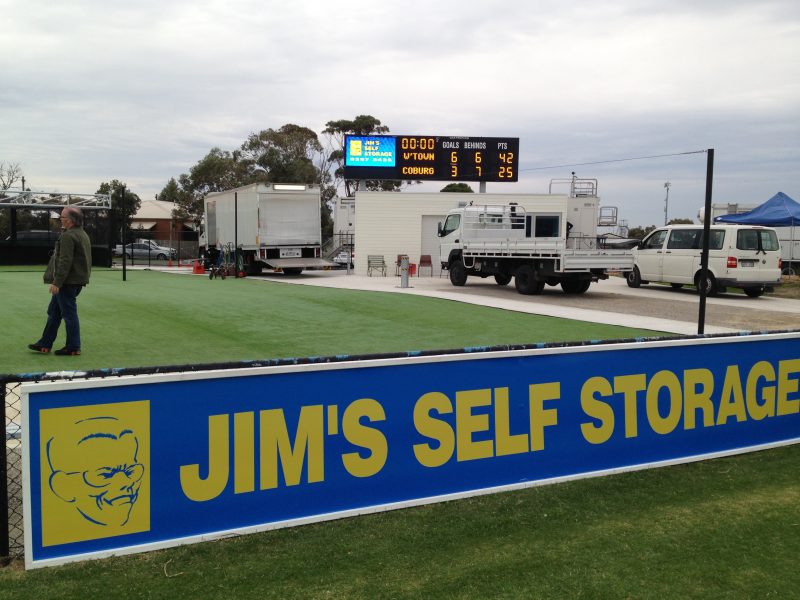 Williamstown Football Club
We are a proud sponsor of the Williamstown Football Club.
Proud Sponsorships
Jim's Self Storage provides sponsorship for many local community events.
Jim's Self Storage proudly sponsors Williamstown Cricket Club's Jedd Burns.
Ready to get started?
Book your storage unit
Self storage
units in
Williamstown
Not sure what space you need or how much it will cost? Use our handy quote form to find something to suit your needs!