Customer Testimonials
Below you'll find a feed of reviews from our Google Business listing. If you like what you see, why not explore our self storage services to find a Williamstown self storage unit that's right for you?
I have been using Jims Self Storage for over 1.5 years and have to say, the whole team go above and beyond. I am extremely happy with the facilities and the team. 100% would recommend to anyone looking for either short or long term storage.

My Saviour "Rosemary" would have to be the most caring, compassionate, understanding & helpful person i have come across in customer service. All staff there are accommodating to all your needs, are professional & friendly.
The well kept premises is honestly faultless, always very clean & was very quick to introduce change of hygiene due to the Covid-19 pandemic
Quality equipment, excellent security & service with big smiles
Forever grateful for minding my very loved treasures.
Thank You guys

If you looking for a place to store this is the place! Look no further... Great service!

Putting my house into storage was a massive step for me and I was very nervous. Rosemary, Ada and Stephen have been so supportive and their service faultless.

Rosemary and Ada were able to sort through my crazy description and provide me with the PERFECT size of unit and being able to use the trailer free of charge a number of times has helped me too.

Have been recommending them to everyone - including a local tradie who just got his toolbox broken into "get to Jims and buy one of their locks!"

Thanks guys...... you may have my stuff forever.....

We only needed storage for 3 days as there was a change in our moving date. Rose was empathetic and arranged a great price for us at very short notice. Excellent, tidy and secure unit. Rose went above and beyond for us! If we ever need storage again we will definitely go back there because of her. Keep up the great work 👍🏼

Friendly and helpful staff, great facility and a huge variety of unit sizes and packing materials.

Rosemary went over & above what I would deem good customer service.
She assisted me through what was a very difficult process for me to navigate at the time & provided me with a perfect solution to my storage requirements. I can't thank you enough for your assistance. Regards Mike.

Professional. Great service. Clean storage spaces. Highly recommend.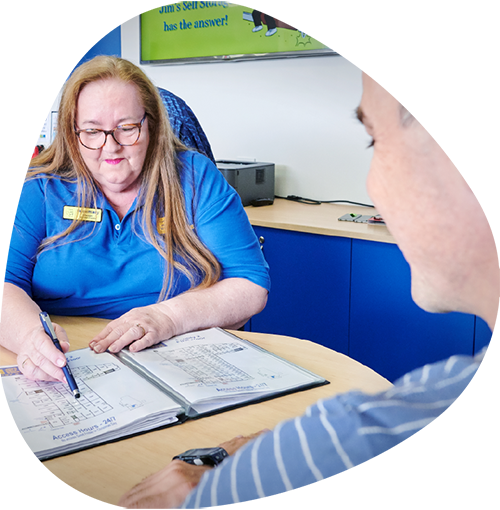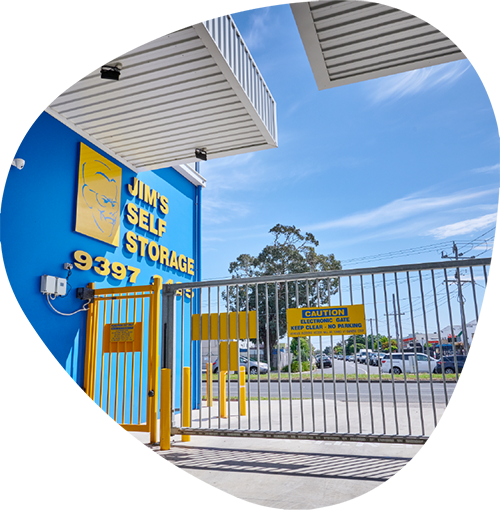 Ready to get started?
Book your storage unit
Self storage
units in
Williamstown
Not sure what space you need or how much it will cost? Use our handy quote form to find something to suit your needs!