Taking on an independent home renovation project can be amazing. It can be something that's free of unnecessary stress factors as well. If you're going to be remodeling your residence all by yourself, there are various things that can assist you with the process in a big way.
There are so many things you need to consider when doing renovations. So the more you prepare for the project, the simpler everything should be for you. Tackling residential remodeling work can actually be a fulfilling and invigorating thing for anyone, so follow these tips from Jim's Self Storage in Melbourne's west to make your home renovation less stressful.
1. Home Renovation Costs
Making sure you are budgeting for your renovations is an essential part of the process.  It is difficult to pin down the exact cost, so you end up paying more than you budgeted for. The more you plan the more accurate your budget will be, so take time to create a renovation cost estimate before you start.
You also need skilled craftsmen who understand their jobs well and won't make mistakes. Every mistake you make when renovating is extra costs at the end. Every extra material you use comes back to haunt you since you be paying for more. Without a comprehensive budget, you might find the costs are ballooning out of control. You also need to set guidelines for your renovations. You need to go into the process knowing exactly what you want so you don't overspend.
2. Recruit the Assistance of Your Greatest Friends
Remodeling a home independently doesn't mean you have to do so "alone." If you want to make the project a lot easier, it can help you considerably to team up with your closest and most trustworthy friends. You can even think about recruiting your favourite family members. Assistance from other people can speed things up substantially. It can also be highly enjoyable. What can be more memorable than singing pop tunes together as you paint the living room walls a bright new colour?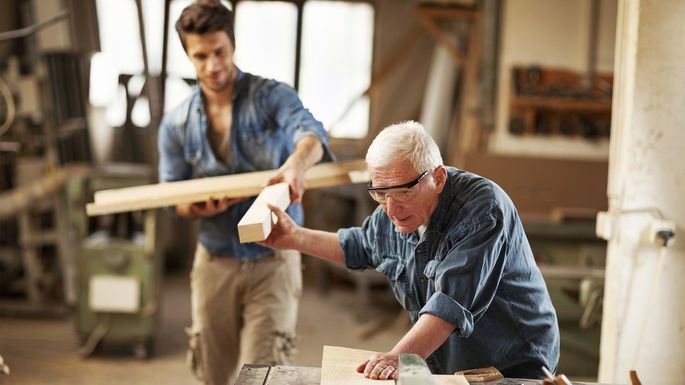 3. Hiring the Right People
The most important part of doing renovations the right way is hiring good people. Without those people doing the job you will be stuck in purgatory. Your workers need to understand your needs in order to do the job well the first time. One of the worst parts about doing renovations is having a worker do something then doing it over because you didn't like it. This happens often and it ends up adding to the cost. The considerable cost of doing renovations is only worsened by constantly changing things. To avoid all of this, you need to have a firm idea of what the finished renovation will look like. Without this firm idea, you will have a lot of struggle keeping on task and getting the job done in a reasonable amount of time and under budget. All of these things are essential to getting the work finished quickly and efficiently.
4. Look for Inspiration From Outside Sources
If you're in an inspiration rut, then you don't have to go into tantrum mode. That's because you can always seek home remodeling inspiration from reputable interior design magazines. You can always seek inspiration on the Internet as well. There are all sorts of highly regarded websites that delve into the remodeling realm. These sites can teach you about widely known approaches to putting together family rooms. They can teach you about things you can do to update your basement, too. If you don't want to waste time wondering how to approach your project, then there are all sorts of information options out there waiting for you. Be sure to explore them all exhaustively.
5. Forget All About Clutter
It can be unpleasant to renovate a home that's disorganised. Lack of organisation can also get in the way of progress. If you want your renovation effort to go 100 percent smoothly, you should try to eliminate any and all clutter before you officially start your project. Lack of clutter can also lead to a space that's both fresh and welcoming. Donate old furniture pieces that are simply taking up space. Throw out old bicycles and toys that you have no use for anymore as well. Remodeling a tidy space can make you feel like you can do anything in the world. It can free you of any and all restrictions and limitations, too.
If you don't want to donate or discard clutter or belongings, then that's completely fine because you can always opt for a storage unit from Jim's Self Storage.  With 24/7 CCTV and other security measures plus the convenient location for renovation in Altona Meadows, Laverton, Yarraville, Hoppers Crossing and surrounding suburbs makes is an easy choice.
6. Storing Your Stuff with Self Storage
Finding great a great storage provider like Self Storage Altona will help you cut down on the price of things. For example, you can store your tools when you are finished using them. For most renovation jobs, you will also need to store furniture and other items from your home in a place you can trust. Whether you want to store the contents of your entire home while you renovate, or the contents of one room while you just renovate your kitchen or master bedroom, there's a storage unit size for you.
Getting proper storage is one of those things that might not spring to mind for people new to renovating but is essential to the whole process for doing renovation work. Storage also allows you to organise your items in one place so you don't lose them. One of the worst things that can happen is doing the job and then not finding the tools you need when you need them. By keeping everything organised in this self storage unit, you can easily find it whenever you want.
Tips for Living in a Home During Renovations
Several years ago, I underwent a massive bedroom and kitchen renovation project. What that meant is that I wasn't able to sleep in my bed or wash dishes for approximately 3 months. Did I choose to spend money at a hotel while this happened? No. If you are contemplating the possibility of staying home while you undergo a renovation project this is for you. In this guide I provide some tricks and tips to help you live in a home undergoing a renovation project.
7. Precooked Meals
If you're having your kitchen renovated it goes without saying you won't be able to access it. 
Unless you want to wash your dishes in the sink, you should consider buying precooked and 
fully
 cooked, yet frozen meals
. By doing this, the only thing you will need is a microwave and a small refrigerator for you to enjoy your meals. 
Consider using plastic forks and plates to end the headache of having to decide where you can wash them 
safely
.
8. Protect Your Pets and Children
If you have children and pets in your household, you need to let the contractor become aware that the safety of your children and pets is of the utmost priority
. It will 
really
 be up to you and your spouse to ensure that you manage your children and pet's prying hands and eyes. So, set some ground rules your kids need to abide by and be ready to enforce said rules. 
Ideally
, you'll want to keep your children and pets far from potential safety hazards associated with the project
. 
You should ensure you keep your living space 
thoroughly
 cleaned so that pets don't get debris and chemicals all over them
.
9. Spray the Dust
There's a high 
probably
 that your home will experience an influx of sawdust as the contractors work away
. At the end of every day, you may notice dust residue in various sections of your living area. 
Brooming and vacuuming this type of dust can prove to be difficult and may cause it to become airborne and 
subsequently
 spread throughout your home
. 
But, by using a fine mist spray pump to spray the affected area, you are 
essentially
 eliminating the possibility that it will 
fly
 away once you start to clean it up
.
Finally, after going through months of stress and anxiety with the ups and downs of renovation, you will realise that it was all worth it! After the final touch is installed and your house becomes a home, you will breathe a deep sigh of relief knowing your family now has a safe and gorgeous home to live in. Renovating your home for lifestyle or selling at a profit is a worthy cause. Hard work with reward. We hope these home renovation tips make it a smoother and easier process for you!